Information for


Commencement 2019 Photos

Benedictine College offers photos from Commencement 2019 to graduates and their family and friends in a variety of purchase options:
Professional photos of individual graduates at the Commencement Ceremony are available in both digital and print packages.
All other professional photos of Commencement events, such as the Champagne Brunch and the March of Light through Mary's Grotto, are offered in digital form only.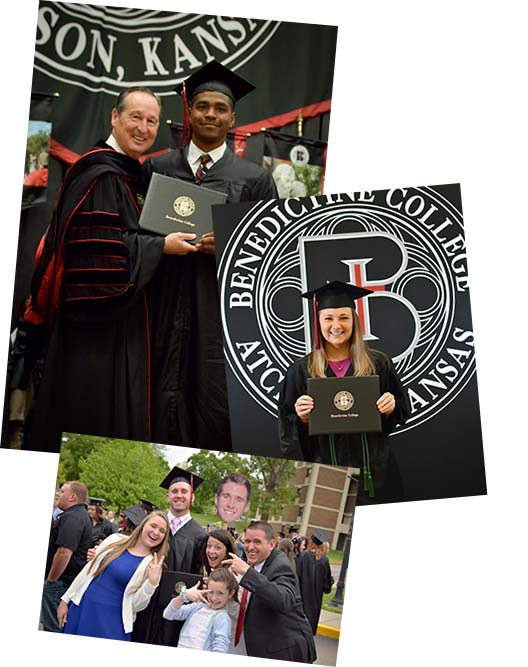 How do I order my photos?
Individual Graduate Photos
Each graduate received an email with a link to purchase professional shots of him or her on stage during the ceremony. If you do not have access to this email, or if you just want to order photos of a specific person, please contact us by entering the graduate's name below:
Graduate photos are available in several digital and print packages. To purchase a package, select "Add to Cart".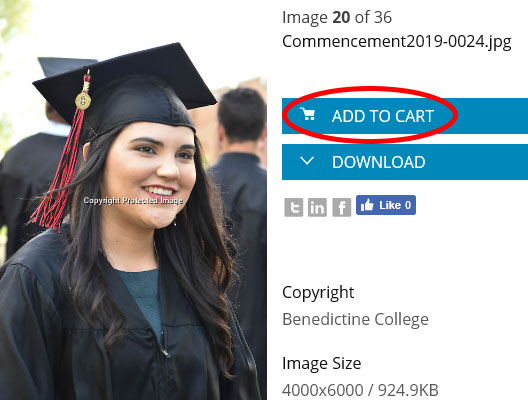 Event Photos
Photos from the Graduate Hooding Ceremony, the Baccalaureate Mass, post-Commencement celebrations and more can all be found at the link below. These photos are all available in digital form for $1.00 each. Browse to the photo you want, and select "Add to Cart" to download it.
More Information
All downloaded photos are Royalty Free. Printing is performed by professional 3rd party photo lab EZ Prints.
EZ Prints Shipping Information
If you have any questions, please contact us at gradphotos@benedictine.edu