Faculty - Department of Music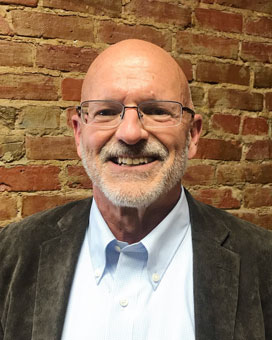 Professor of Music and Department Chair
Dr. John F. Paul chairs the Department of Music at Benedictine College, where he teaches music theory and history. He previously chaired music departments at Pacific Lutheran University (Tacoma, WA) and Marylhurst University (Portland, OR). He has served on the Board of Directors and Commission on Accreditation for the National Association of Schools of Music (NASM), as well as a taskforce that helped update the association's standards for sacred music programs. He has served on boards for Cascadia Composers, Portland Summer Ensembles, and Ars Nova Music.
Paul is an active composer in both traditional and contemporary formats. At the Institute of Psycho-acoustics and Electronic Music (I.P.E.M) in Ghent, Belgium, Paul created works to be broadcast over Belgian National Radio and at the International Festival of Experimental Music (Bourges, France). His videogame credits include the music scores and sound-designs for Gauntlet Legends, Maximum Force, and Pit-fighter. His original score to F.W. Murnau's 1930 silent film City Girl, funded in part by a Career Opportunity Grant from the Oregon Arts Commission, has been presented with live accompaniment at the Oregon Sesquicentennial Film Festival, Astoria Music Festival, and by Vancouver (WA) and Oregon East Symphonies. Paul's instrumental compositions have been heard at West Fork New Music Festival (Fairmont WV), Cascadia Composers concerts (Portland OR), Ernst Bloch Music Festival (Newport OR), New Music and Art Festival (Bowling Green OH), June-in-Buffalo New Music Festival (NY) and Composers Inc. recital series (San Francisco). His choral works have been performed by Chorus Austin Vocal Arts Ensemble, Portland Vocal Consort, Choral Arts Ensemble of Portland, and Opus 7 Vocal Ensemble (Seattle). As a violinist he has been a member of the Austin (TX) and Owensboro (KY) Symphony Orchestras. He earned the Bachelor of Music degree in Theory/Composition from the Butler School of Music at the University of Texas-Austin, and his Master of Music and Doctor of Music degrees in composition from the Jacob School of Music at Indiana University-Bloomington. He recently completed a Certificate in Non-profit Management from University of Washington.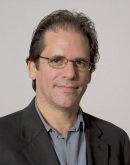 Professor of Music
Dr. Christopher Greco received B.A. music and M.A. music composition from California State University, Los Angeles and the Doctor of Musical Arts, D.M.A. degree in classical performance from University of California, Los Angeles.  
Dr. Greco is an educator, composer/performer, woodwind specialist, award winning composer, and scholar of music with interests covering a broad range across several musical disciplines including composition, performance, and music theory. He is active in the classical, polystylist, and jazz fields as a recitalist and composer/performer, and was trained as a composer and multi-instrumentalist (clarinet, flute, saxophone, oboe) in his hometown of Los Angeles.  
Publications appear in Saxophone Journal (U.S.), Saxophone Today (U.S.), Clarinet & Saxophone Society of Great Britain (U.K.), and doctoral paper, A Study: An Interpretation and Analysis of a Late Twentieth Century Work for Saxophone and Piano: Steven Stucky's Notturno is published by Akademiker Verlag, 2008. 
Dr. Greco served on the music faculty at Pepperdine University, UCLA, and University of Maryland. Currently Dr. Greco teaches: music theory (coordinator), composition (coordinator), seminar in composition, orchestration, counterpoint, studio applied woodwinds, Honors course -Twentieth Century Music: Musical Styles of Modern Europe and America, chamber ensembles, and History of Jazz (summer online) at Benedictine College. Contact
Website: www.chrisgrecomusic.com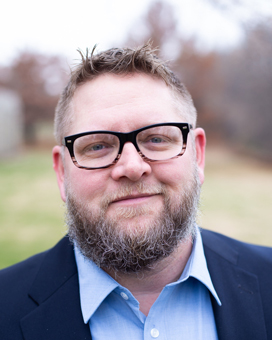 Assistant Professor of Music
Dr. Timothy Jon Tharaldson is the Director of Choral Activities at Benedictine College, where he conducts five choral ensembles, teaches private voice, conducting, and liturgical music. He is also the Artistic Director of the St. Joseph Community Chorus. Prior to his current appointments, he taught at Rocky Mountain High School, Smoky Hill High School, and Ponderosa High School in Colorado. He has sung with Te Deum of Kansas City and was a member of the nationally acclaimed Kantorei of Denver for ten seasons.
Timothy has received commissions from the Notre Dame Magnificat Choir, the Minnesota Sinfonia, Wartburg College, St. Cloud State University, Longmont Chorale, Kantorei, and numerous other choral organizations. His composition Rest was featured by the 2015 Colorado All-State Mixed Choir and was also the contest piece performed by seven different choirs as part of the 122nd Queensland Eisteddfod in Brisbane, Australia.
His compositions are published through MusicSpoke, Hal Leonard, and Santa Barbara Music Publishing. Timothy is a member of the American Choral Director's Association, American Composers Forum, Colorado Music Educators Association, and the Kansas Music Educators Association. He holds degrees from St. Cloud State University, the University of Northern Colorado, and the University of Kansas. Contact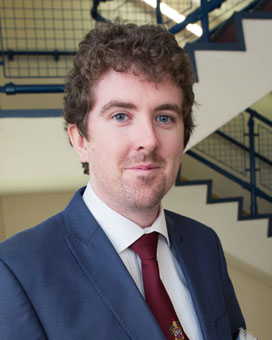 Assistant Professor of Music
Originally from the United Kingdom, Tom Davoren has held conducting positions with famous British style brass bands including the Fairey and Desford Colliery bands, as well as winning the 2014 section 1 National Brass Band Championship with his own band, Filton. He taught conducting and directed bands at the University of Salford from 2015 to 2019 and has appeared as a guest conductor, composer, and adjudicator in Australia, Austria, Belgium, Lithuania, France, Norway, Sweden, Switzerland, the United States, Canada, Japan, and South Korea. Serving as Director of Bands at Benedictine College since 2021 he supervises the band area, teaches courses in conducting, and conducts the wind ensemble, concert band, brass band, and percussion ensemble.
Noted performances of Tom's music have been given by the University of Kansas Wind Ensemble, 'The President's Own' United States Marine Band, United States Air Force Concert Band, 'West Point' Band of the United States Military Academy, Bands of the British Royal Air Force and Royal Corps of Army Music, trumpet soloist Jens Lindemann, and euphonium soloists Hiram Daiz and Steven Mead to name a few. His music is performed wherever bands play, including multiple times at New York's Carnegie Hall, at CBDNA, ITEA, and ITG conferences, and at the WASBE, Jeju, and WMC international festivals. There are over 25 commercial recordings of Tom's music, his 'A Midwestern Suite' was awarded the National Band Association Merrill Jones Composition Prize for 2020 and was performed at the Midwest Clinic 2021. His 'Kneller's Legacy' was commissioned in 2021 to commemorate the decommissioning of the British Army School of Music at Kneller Hall, he composed a fanfare to open the National Assembly for Wales in 2016, and his piece 'Legacy' commemorated the 75th Birthday of the British National Health Service with a performance at the Houses of Parliament.
Tom is completing his doctorate in wind conducting at the University of Kansas, under the supervision of Dr. Paul Popiel, and holds graduate and undergraduate degrees in composition from Cardiff University School of Music and the Royal Welsh College of Music and Drama. Contact
Website: www.tomdavoren.co.uk
Staff and Adjunct Faculty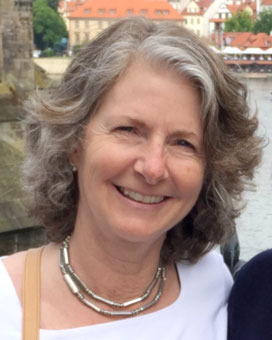 Strings
Judy Koster received her Master of Music degree from the University of Missouri - Columbia and her Bachelor of Music from Ithaca College in New York. Judy has taught private violin and viola students since 1982 and has been an educator at the elementary, high school and collegiate levels since 1983. Her students are known for achieving top awards at competitions and several former private students are in professional orchestras and college faculties around the country.
In addition to her teaching, Judy has performed extensively on violin, viola, and harp. She was Principal Viola for the St. Joseph Symphony for 15 years as well as for the Northland Symphony, Philharmonia of Greater Kansas City, Liberty Symphony, Starlight Theater, Independence Messiah Orchestra, and Kansas City Ballet Orchestra. She also served as Assistant Principal Viola for the Kansas City Chamber Orchestra and was a featured soloist (Viola) for St. Joseph Symphony, Northland Symphony, and Kansas City Chamber Orchestra.
Judy has also done commercial and concert tour work for various artists and advertisers, including the Kansas City tour stops of The Who, Johnny Mathis, Bobby Vinton, Led Zeppelin and Dennis DeYoung.
Judy has a deep love for sharing the joy of music with young people and helping them discover and nurture the God-given talent within each of them.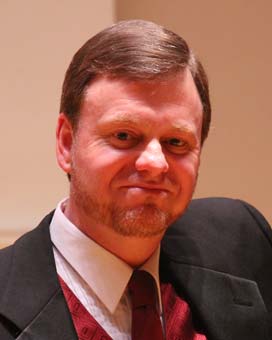 Orchestra Conductor
Dr. Brian Casey holds the Doctor of Arts and Master of Music degrees in wind/orchestral conducting (University of Northern Colorado and University of Delaware, respectively).  He also holds the in B.A. in instrumental and vocal Music Education from Harding University.  Casey's dissertation treated funereal music styles historically, theoretically—and practically, in that it offered new transcriptions of landmark funeral pieces for various instrumental ensembles.
Casey has served on several collegiate faculties, including two others in the Heartland.  At Houghton College (NY) from 2007-2013, he was Director of Instrumental Activities and Music Director and Conductor of the orchestra and the wind band.  He has mentor-taught master's-level students in instrumental conducting and has participated in numerous conducting symposia.  His teaching experience includes applied conducting and horn, classroom conducting courses, wind and orchestral literature, music education, student teacher supervision, aural skills, and music history.
Casey has served ten community and semi-professional ensembles as conductor or associate conductor—including the Kansas City Wind Symphony, the Southern Tier (NY) Symphony, and the Northern Colorado Concert Band.  He has performed with more than 40 wind, brass, orchestral, and jazz ensembles.  In addition, he is a seasoned composer and arranger.  His Christian works have been performed by an a cappella group and by college and high school choirs.  His orchestral and wind works have been performed by the Kansas City Wind Symphony, the Kansas City Brass Project, the Heart of America Wind Symphony, the brass of the Dallas Wind Symphony, the Southern Tier (NY) Symphony, and collegiate ensembles in CO, NY, TX, and WY.  Casey's honors include membership in Alpha Chi, Phi Kappa Phi, and Pi Kappa Lambda.  He is a member of the College Band Directors National Association and the American Society of Composers, Authors, and Publishers.
Casey is the author of books on the Kingdom of God, the Christian assembly, worship, and funeral music.  The Managing Editor of Dialogē Press and a study partner in the Institute for the Art of Biblical Conversation, he regularly collaborates in the editing of books on biblical studies.  Casey also blogs, mostly on Christian and music topics.  His son Jedd is a budding composer, singer, and instrumentalist.
Brass Methods, World Music Literature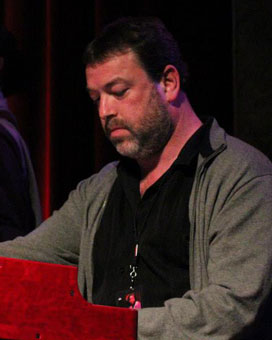 Jazz Band
Brian Ward is a keyboardist, educator, composer, and arranger from Portland, Oregon. Brian has performed with the Oregon Symphony, Bobby Torres, Shirley Nanette, Curtis Salgado, Obo Addy, Will Matthews, Bobby Watson, and many others. "City of Roses," one of the arrangements Ward helped create for Esperanza Spalding's album Radio Music Society, won a Grammy Award for Best Instrumental Arrangement for Vocal Performance. Ward has taught jazz band and jazz piano at Portland State University, Washington State University, University of Idaho, Eastern Washington University, University of Kansas, Ottawa University, and Benedictine College. Currently, Brian is is a candidate for a doctor of musical arts in composition at KU Lawrence and is enjoying performing jazz and blues in the Kansas City area.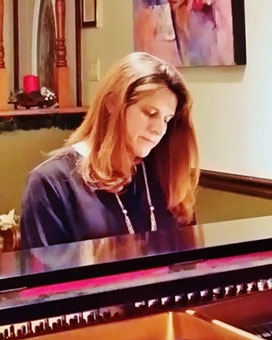 Applied Piano, Collaborative Pianist
Laura Goehner Moreno, originally from Kansas, received a Bachelor and Master's degree in Piano Performance from the University of Kansas, and continued postgraduates studies at the National Chopin Academy of Music in Warsaw, Poland. She studied with Dr. Richard Reber and Dr. Jack Winerock at the University of Kansas and with the famed pianist Claude Frank for seven years in master classes. Her later studies were with the renowned pianist Sequeira Costa, with whom she studied for five years.
Laura has performed numerous piano concerts in the US and Mexico and has recorded a CD of classical Mexican piano music and another CD with her own compositions. She performs as soloist, chamber pianist and collaborative pianist. Her piano teaching and performance experience encompasses 30 years. She taught piano and formed various piano trios in the San Francisco Bay area (1990-2013).
In 2013 she and her family relocated to Atchison, Kansas where she serves as Adjunct Piano Faculty for the Benedictine College Music Department, specializing in Applied Piano. She also serves as Collaborative Pianist for the Music Department. She maintains her own private piano studio, the Laura Goehner Moreno Piano Studio, located in Atchison, Kansas. Contact
Class Voice and Applied Voice
Mezzo-soprano, Mackenzie Phillips, recently received her Doctorate of Music from the University of Kansas where she studied with Joyce Castle. In the summer of 2018, she joined the Seagle Music Colony as an emerging artist. There she performed the roles of the Old Lady in Bernstein's Candide and Vera Charles in Mame.
A new music enthusiast, Mackenzie is a co-founder and member of The Meadowlark Project, a contemporary vocal ensemble in its first season.
Mackenzie attended the Brevard Music Festival as part of the Janiec Opera Company in the summers of 2015 and 2016. She was seen as Mama McCourt in Douglas Moore's The Ballad of Baby Doe and Hippolyta in A Midsummer Night's Dream by Benjamin Britten.
While at the University of Kansas, Mackenzie made her role debut of Regina in Mark Blitzstein's Regina as well as the Old Lady in Candide. Her other performed roles include Mrs. Nolan (The Medium), Eva (Comedy on the Bridge), Zita (Gianni Schicchi), Anna Maurrant (Street Scene), Marcellina (Le Nozze di Figaro), Katisha (The Mikado), and Mrs. Herring (Albert Herring).
Mackenzie has a Bachelor of Music in Vocal Performance from Simpson College, a Master of Music in from Stephen F. Austin State University. Contact
Piano
Ms. Rautmann received her Master of Music degree from the University of Wisconsin- Madison, where she studied with Howard Karp and Christopher Taylor. While on faculty at Eastern Mediterranean University in North Cyprus, she maintained active piano studios at both the University and the EMU Community Music School. She served as choral conductor to the University Choir and musical conductor. Upon moving back the United States, Michelle has advanced her teaching and adjudicating profile though numerous MTNA, Federation, and Guild events throughout the Kansas City area.
In 2012, Michelle joined the Benedictine College Music Department as an adjunct faculty member at Benedictine College in Atchison, KS. She enjoys teaching applied piano, recreational piano class and functional keyboard skills.
As owner of Rautmann Studio of Music in downtown St. Joseph, MO, Michelle remains an active advocate and supporter of community arts events. She is President of the St. Joseph Area Music Teachers association and MMTA District Chair, where she continues to seek out opportunities for area music teachers and students to advance their professional endeavors. She is often invited as a guest lecturer in music studio ownership and entrepreneurship. And in 2018 was the inaugural Phil Welch Stadium organist for the St. Joseph Mustangs Baseball club. Michelle lives in St. Joseph, MO with her husband, Nathanael, and their four children, Augustus, Estelle, Atticus and Evangeline. Contact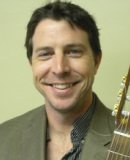 Guitar
An active performing musician in all styles, Mr. Riley has released four solo CDs, including Notes to Self, a recording of original compositions. He is also featured on the recordings of many other artists, tours regularly with many national and international artists and has made numerous radio and television appearances. Mr. Riley teaches guitar at Benedictine College and Missouri Western State University. He has degrees in classical guitar performance and commercial music from MWSU, is a certified Suzuki guitar method teacher, member of the Missouri Music Teachers Association and director of the St. Joseph Arts Academy. Contact
Website: www.jasonriley.com
Applied Voice
Soprano Alyssa Toepfer has been praised as a performer with "unbridled dexterity" (Kansas City Star) and a "marvelous, soaring tone" (KC Metropolis).
Currently, Ms. Toepfer teaches voice at Ottawa University and Benedictine College, is the choral assistant at Olathe North High School, sings as an outreach artist with The Lyric Opera of Kansas City, and is a member of the Grammy award-winning Kansas City Chorale.
Stage credits include Zerlina (Don Giovanni), Adele (Die Fledermaus), Barbarina (Le nozze di Figaro), Pamina (Die Zauberflöte), Princess/#1 (Transformations), Wanda (The Grand Duchess of Gerolstein), Aline (The Sorcerer), Mabel (The Pirates of Penzance), Lauretta (Gianni Schicchi), Gretel (Hӓnsel und Gretel), Adina (l'Elisir d'amore), and Fiordiligi (Cosi fan tutte).
In 2014, Ms. Toepfer earned international acclaim in her first pants role as Jemmy in Wichita Grand Opera's production of Guillaume Tell. Opera News called her "a convincing Jemmy both musically and dramatically" while a reviewer from the German Rossini Society praised her as "a superb Jemmy... she acted as well as she sang."
Alyssa was a regional finalist in the Metropolitan Opera National Council Auditions. Born and raised in Sioux Falls, SD, she completed a Bachelor of Arts in Music at Augustana University and a Master of Music in Voice at The University of Missouri-Kansas City Conservatory of Music and Dance. Contact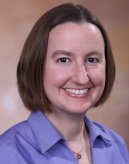 Organ
Dr. Lara West earned her Bachelor of Arts in Music from Luther College in Decorah, Iowa. She holds a Doctor of Musical Arts degree and a Master of Music degree in church music from the University of Kansas in Lawrence. Her lecture-recital focused on the organ works of Hugo Distler.  In addition to teaching organ lessons at Benedictine, Dr. West serves as Music Minister and Organist at Trinity Lutheran Church in Mission, Kansas. Dr. West studied church music and worked as a church musician in Germany, and continues to enjoy German language and culture. Contact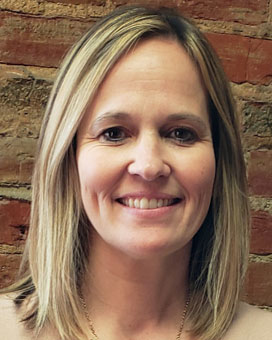 Administrative Assistant
Jessica is in charge of organization and communication among all the professors, she schedules events and meetings, coordinates operations within the department, and keeps everything running smoothly. Contact