Student Organizations
Student International Business Council (SIBC)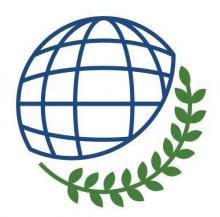 Benedictine College is one of only three campuses in the nation to host a Student International Business Council. Endowed as a club engaged in the study and execution of socially responsible business, their belief is 'peace through commerce.' Members of SIBC travel and exchange knowledge with other clubs, presenting and debating topics of concern to those in business around the world.
Follow us on Facebook or Twitter @BenedictineSIBC, or check out our website http://www.bcsibc.com/
ENACTUS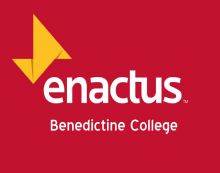 The Benedictine College ENACTUS team (formerly known as SIFE, or Students In Free Enterprise) has a rich history of recognition at both regional and national levels of competition executing projects that help people create sustainable life change for themselves, their families, and their communities. Students of all ages get to lead projects and participate in meaningful work, practicing their entrepreneurial, economic, and business skills for the benefit of others. Great work. Great rewards.
If you have questions or would like to join, contact their faculty advisor Dave Geenens.
Cray Center for Entrepreneurial Services
The Cray Center for Entrepreneurial Services is an endowed center focused on encouraging and facilitating business invention on campus, in Atchison, and in the greater Northeast Kansas area.  Students can participate in a variety of entrepreneurial activities, including a number of student-led businesses.