School of Business Faculty
Michael King, M.B.A., J.D.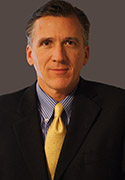 Director of the School of Business and Graduate Business Programs, Associate Professor
Juris Doctor from the University of Missouri - Kansas City, M.B.A. from the Thunderbird School of Global Management, Master of Science from Fort Hays State University, B.A. from Benedictine College
Served as President of the College of Saints John Fisher & Thomas More in Fort Worth, Texas
Principal in several start-up business ventures and a small investment banking firm
Worked in the United States Senate as professional staff on the Commerce Committee
Dr. David W. Bryant, M.B.A., Ph.D.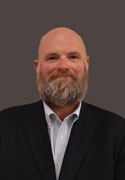 Assistant Professor, School of Business
Ph.D. in Organizational Leadership with a concentration in Entrepreneurial Leadership from Regent University, M.B.A. from University of North Carolina Wilmington, and B.A. in Managerial Economics from Hampden-Sydney College in Virginia
Taught economics and business at Sampson Community College and the University of Mount Olive in North Carolina
Owned and operated a small business (national franchised learning center). Additionally served as a partner in several family businesses as an investment manager.
Research interests include Catholic Social Teaching, Faith at work, Entrepreneurship, & Distributism
Teaches courses in management, corporate social responsibility, and ethics
Dave Geenens, M.B.A., C.P.A.
Assistant Director of the Byron G. Thompson Center for Integrity in Finance and Economics, Associate Professor
M.B.A. from Rockhurst University, a B.S. in Accounting from Baker University, and a CPA certificate from the state of Kansas
Former President/CFO of Fire Door Solutions, former CEO of Avascend Healthcare Hospitality, and former President/CEO of Impact Design
Founder and CEO of Inhance Leadership - bringing leadership to life
Author of four books:
Arise! Life-Changing Truths for the Tormented Leader
Leaderslip: Reversing the SLIDE of American Enterprise Leadership
Nothing is Free: The Price Only Business Leaders Can Pay to Protect Free Markets

Truth and the Transcendent Business: Heresy or Prophesy?

Teaches courses in accounting, leadership, management, and business strategy
Dr. Jan Hansen, M.B.A., Ph.D.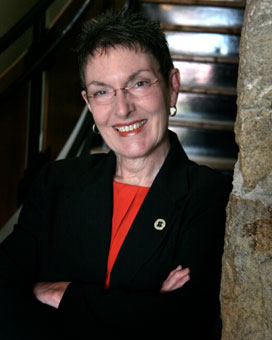 Assistant Professor, Management and International Business
Committed to increasing equity and respect for all

Ph.D. in Management and Strategy from the University of Nebraska, M.B.A. from Creighton University, and B.A. from Michigan State

Teaches students in graduate and undergraduate strategic management, quantitative methods for business, decision making, operations management, and international management – and, joyfully, BC Experience to help welcome freshmen to our community of scholarship

Motivation: We have a moral responsibility to leave the world better than we found it

Prior affiliation with Bellevue University, serving as Dean of the Hawkins College of Professional Studies while developing their non-traditional programs

Worked for Mutual of Omaha, Control Data Corporation, and the Heartland Region of the American Red Cross

Research interests include strategy innovation, organizational and individual learning and knowledge management, international and organizational cultures, and corporate entrepreneurship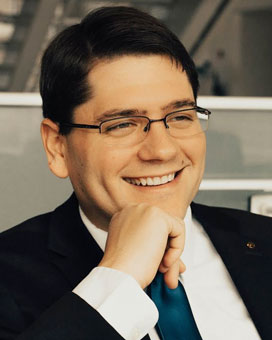 Assistant Professor, School of Business
M.S. in Organizational Leadership with a concentration in Management Consulting from Norwich University.
B.A. in Philosophy and B.A. in Theology from Benedictine College.
Member of Omicron Delta Kappa, the National Leadership Honor Society
Seventeen years of experience serving in leadership, managerial, teaching and mentoring capacities, including Director of the Catholic Newman Center at Missouri Western State University for ten years
Provided leadership and management consulting for non-profit organizations
Served in the 163 Infantry Regiment, Montana Army National Guard
Teaches courses in Organizational Behavior, Enterprise Management, Human Resources Management, Ethics, Compliance, & Social Responsibility, and Strategic Management
Brian Henry, M.S.B., M.B.A.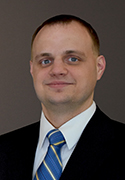 Assistant Professor and Program Chair for Finance
M.S.B. in Finance from the University of Kansas, M.B.A. in Finance from Kansas State, and a B.A. from Benedictine College
Worked professionally in several areas of finance including small business loans, risk management, and capital budgeting
Teaches courses in finance, quantitative methods, and financial modeling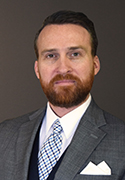 Assistant Professor and Program Chair for Marketing
Executive M.B.A. from Benedictine College and B.S. from Missouri Western State University
15 years of experience in the marketing industry, including television production and account management, public relations, marketing research, and as the marketing director for a small technology start-up
Entrepreneurship Program Chair at Wright Career College
Research featured in international best-selling author Will Bowen's book Happy This Year
Research also featured in, and used as the basis for, a mobile application adopted by the Dale Carnegie Institute of Asia
Teaches courses in marketing, consumer behavior, market strategy, and business plan development
Dr. Tracey Hartley, C.P.A.
Madeline Rogers, M.B.A., J.D.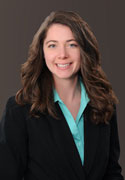 Assistant Professor, School of Business
Juris Doctor from Washburn University School of Law
M.B.A. with specialization in International Business from AUT University in Auckland, New Zealand
B.A. in Business Administration from Benedictine College
Teaching experience at Emporia State University
Worked for private law firms and nonprofit organizations
Clerked for judges at the Kansas Court of Appeals, Johnson County District Court, and the Office of Disability Adjudication and Review for the Social Security Administration
Teaches courses in business law and international business
Assistant Professor, School of Business
Currently working on a Doctorate in Business Administration, Creighton University, M.B.A. from University of Kansas, B.S. in Mechanical Engineering from Rose-Hulman Institute of Technology
Served as a Business Development Director for Johnson Controls in the Public Private Partnership (P3) project development group. Led over $3 billion of project development including new hospitals, courthouses, corrections facilities, and municipal building infrastructure.
Various sales management and branch management positions at Johnson Controls
Presenter at over 20 infrastructure conferences in North America on Public Private Partnerships
Licensed Professional Engineer in the State of Kansas