Faculty - Math & Computer Science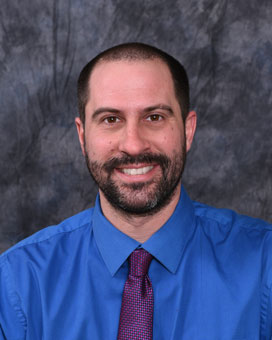 Associate Professor and Chair
Nickolas Hein grew up in Wichita and came to Benedictine in 2016. He earned a Ph.D. in mathematics at Texas A&M after receiving B.A. and M.A. degrees in mathematics at KU in Lawrence. His research includes algebraic geometry, combinatorics, and numerical analysis. In particular, his interests include Schubert calculus, Catalan objects, certification of numerical solutions, reality in algebraic geometry, and experimental mathematics. Dr. Hein is an active reviewer for the American Mathematical Society Mathematical Reviews. He has been the vice-chair for the Kansas section of the Mathematical Association of America since Spring 2019.
Nickolas and his wife are grateful to have been called to the Benedictine College community and enjoy raising their four children in Atchison. The family's favorite pass-time is playing games together. Dr. Hein is the faculty advisor to the Mathematics and Computer Science club at BC. The Disc Golf Club and the Ultimate (Frisbee) Club are not currently active, but Dr. Hein has advised those and looks forward to doing so again. He also helps run the St. Benedict Elementary School chess club.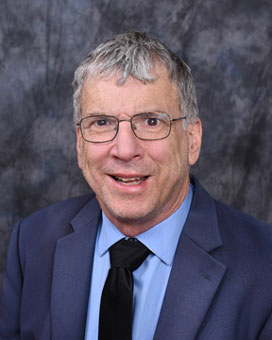 Associate Professor
Dr. Don Bagert grew up in New Orleans, then spent 20 years in Texas before moving to the Midwest 20 years ago. He has over 40 years of experience teaching computer science to college students, including 14 years at Texas Tech University. Don's research interests include various issues in software engineering. He is a member of the Association of Computing Machinery (ACM) and a senior member of the Institute for Electrical and Electronics Engineers (IEEE).
Associate Professor
Dr. Angela Broaddus is originally from New York and received her bachelor's degree in Computer Science from The College of William and Mary in Virginia (1986). She served the US Army as a commissioned officer for four years and then received her M.A.Ed. (1993) and secondary mathematics teaching license. In 2011 she received her PhD in Curriculum and Instruction with dual emphases in Mathematics and Research, Evaluation, Measurement, and Statistics from the University of Kansas.
Assistant Professor
Originally from Indiana, Dr. Joshua Cole studied mathematics and classics at the University of Dallas and earned his Ph.D. in mathematical logic from the University of Notre Dame. He also has interests in the philosophy of mathematics, which has led to a project on Zeno's Paradoxes and a reading group for Euclid's Elements. In the classroom he promotes inquiry-based learning and never tires of reminding students that everyone can learn math. In his free time, he enjoys ultimate frisbee, basketball, and reading anything written by Joseph Ratzinger.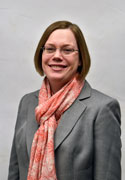 Associate Professor
Dr. Heidi Hulsizer was raised in Springfield, Missouri and attended Drury University there. She received her Ph.D. in Mathematics from the University of Missouri. Heidi's research interests include Commutative Algebra and Statistics Education; however, she enjoys all types of mathematics. She lives in Atchison and spends her free time gardening. She is an active member of the Mathematical Association of America.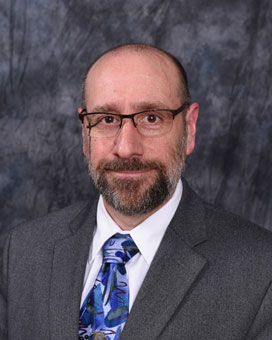 Associate Professor
Nicolaas tenBroek is an Army brat who grew up moving constantly. He lives in Atchison with his family and is currently a candidate in the diocese's Diaconate program. He has been teaching Computer Science for more than 20 years, with interests in accessible computing, mobile computing, networking, and databases.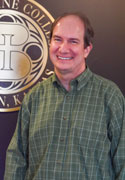 Assistant Professor
Dr. Eric West is originally from Albuquerque, New Mexico. He has taught at Benedictine College since August, 2001. His favorite areas of math are abstract algebra and the mathematics of cryptology. He is a member of the American Mathematical Society, the Mathematical Association of America, and the mathematics honor society, Kappa Mu Epsilon.