Graphic Design
Bachelor of Arts, Department of Art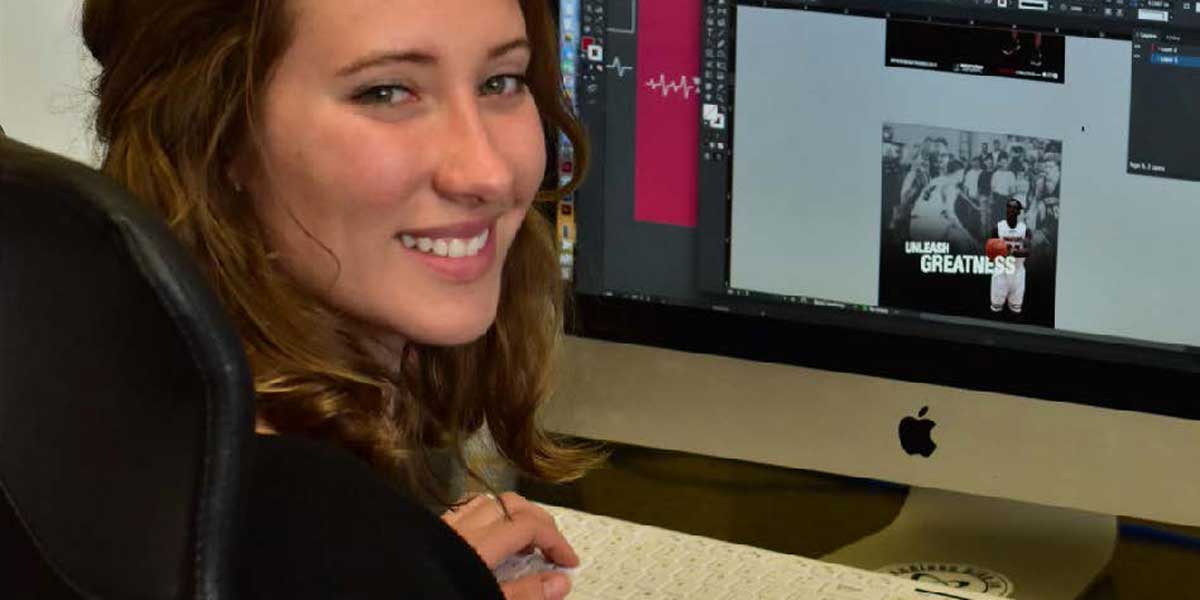 Program Mission
The mission of the Graphic Design program is to inspire, educate, and prepare students, artistically, technically, and professionally, for careers in the field of visual communications. Rooted in the liberal arts tradition of the College, students gain a broad knowledge and develop focused dedication, using their well-honed skills to influence and transform culture through design.
Degree Objectives
Students will be prepared to adapt to the continuing changes in the professional landscape while relying on the basic principles of good design and communication.
Students will engage in critical thinking to communicate visually, to utilize rigorous research methods, and to develop a personal process.
The program will provide exposure to the discipline through technical development, investigation of theory and history, conceptual thinking, research, play, and collaboration, preparing graduates to go into entry-level graphic design jobs and freelance work; or potentially, to develop a career path that moves into marketing, digital media, or continue on to graduate level studies.
Suggested Sequence of Courses
See a suggested sequence of courses for this degree.
Other Department Offerings
Bachelor of Arts with Art Therapy Specialization
Bachelor of Arts in Art Education
Bachelor of Arts in Architecture
Minor in Art