Workout Facilities
Murphy Recreation Center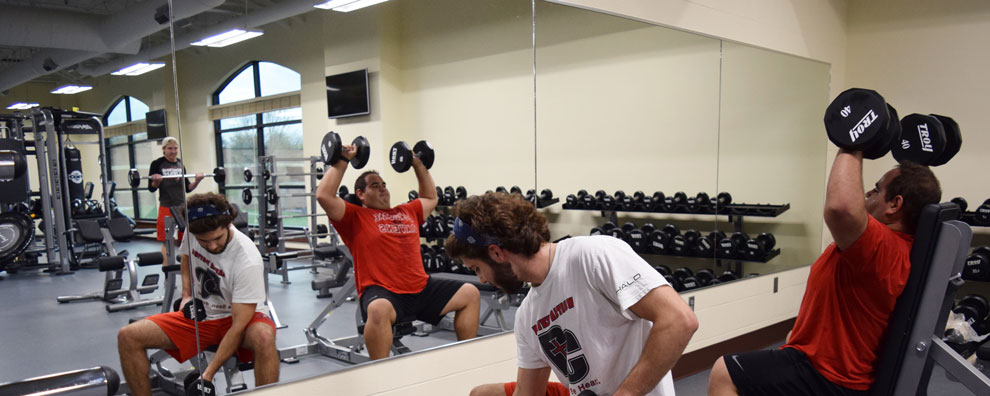 The 42,000 square foot Student Recreation Center features a hanging track and a turfed field along with two full sized basketball courts and multipurpose rooms for aerobics and spinning classes, as well as an extensive cardio and weight room. The Rec Center is open to all current Benedictine College students, faculty and staff, plus members of the Mount and Abbey communities, college board of directors, faculty and staff retirees and spouses. A current Benedictine College ID is required for entry.
Amino Center Weight Room
Benedictine College's full-scale workout facility for athletes, the weight room at the Amino Center is used by most male athletic squads. The weight room boasts eight multi-purpose free weight stations, four squat racks and 12 muscular endurance machines. The weight room, adjacent to the Raven football team's locker room and training facility, also has three racks of dumbbells and two stationary bicycles.