Student Health & Wellness


Counseling Services
If you are interested in counseling services, please submit a Request for Counseling Services Form
Services
Individual Counseling
Individual counseling provides the opportunity to gain more insight and new skills while overcoming personal challenges. The counseling process begins with a complete assessment interview and the development of a treatment plan. A brief therapy model is utilized, with most clients seeing a staff member for a total of three to six sessions. The center doesn't limit the number of sessions a client can be seen in a given year. Each counseling session is 45 to 50 minutes and most clients are seen on a weekly basis. When clients have needs beyond the scope of the services offered, staff will provide referral options.
Seeking help, although difficult, is a sign of strength. The staff are trained professionals who are able to provide specialized assistance not usually available through one's network of family and friends. The staff members collaborate closely with clients, building a partnership to help promote wellness and emotional healing. The staff member will offer his/her professional knowledge and experience, but the ultimate responsibility for reflection, growth and change is that of the clients. Clients are always encouraged to ask any questions they may have about their counselor, the techniques utilized and the direction of treatment.
Consultation
The Counseling Center staff is available to provide consultation with students, parents, faculty and staff regarding specific situations and student life concerns. If you have concerns for a particular student or group of students—or for an employee of the college—and you would like guidance on how you can best help, you are encouraged to make an appointment with Counseling Center staff. Through consultation, staff will assist you in your efforts to remedy the problem and/or prevent future problems from occurring.
Educational Outreach Programs
In order to help foster a campus life that promotes and enhances overall wellness, staff is also available to provide presentations on a variety of topics to campus groups, residence halls and classes. If your group has a specific need or request for an educational program, contact the Counseling Center to make arrangements for a group presentation. Examples of the outreach programs available include workshops on study skills enhancement, test anxiety, self-defense, date-rape prevention, stress reduction, substance abuse, family dynamics, suicide risk assessment, etc.
Counseling Services Staff
Counseling staff members are professionally trained and licensed to practice independently in the State of Kansas.
Grace Mulcahy, MSW, LSCSW
Director of Counseling Services
Jennifer Schmidt, MA, LCPC
Associate Director of Counseling Services
Kerry Marvin, MA, LCP
Licensed Clinical Psychotherapist
Jennifer Cavin, MA, LPC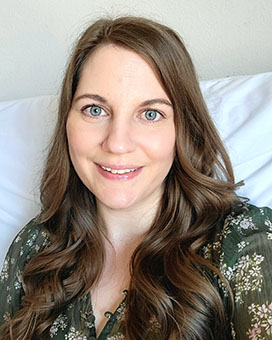 Licensed Professional Counselor
Jennifer Sanger, MA, LPC
Licensed Professional Counselor
The Alcohol/Drug Task Force
The Alcohol/Drug Task Force is a group of students, faculty and staff who organize educational programs on substance use/abuse throughout the school year. Also, this group serves as a campus clearinghouse for educational resources on substances and provide consultation to other interested parties.