Student Health & Wellness


Counseling Services
Benedictine College Counseling Center Response to COVID-19:
The Benedictine College Counseling Center remains committed to supporting the mental health and emotional wellbeing of all of our Ravens. Due to the campus transition to remote course delivery and in adherence to CDC guidelines, the Counseling Center has implemented the following changes:
All mental health services will be provided through a telehealth counseling platform.
To request counseling services, please fill out the Counseling Request Form and the Informed Consent Form. Benedictine College students are able to receive our free and confidential telehealth counseling services if you are currently residing in one of the following states:

Alabama
Arizona
Colorado
Connecticut
Delaware
Florida
Illinois
Indiana
Iowa
Kansas
Kentucky
Louisiana
Maryland
Montana
Michigan
Minnesota
Missouri
Mississippi
New Jersey
Nebraska
Nevada
New Hampshire
New Jersey
North Carolina
North Dakota
Ohio
Oklahoma
Oregon
South Carolina
South Dakota
Pennsylvania
Rhode Island
Utah
Vermont
Washington
Washington DC
West Virginia
Wisconsin
Wyoming

Due to federal and state regulations we may not be able to provide mental health services to students residing in particular states but we want to support your mental health. Please contact the Counseling Center at 913-360-7621 for more information. We are always able to provide consultations and referrals in your local area.
For questions and non-life threatening situations, we can be reached Monday-Friday, 8:00 a.m. – 4:00 p.m. at 913-360-7621.
* If you are a Benedictine College student and you or a loved one have been diagnosed with COVID-19, please contact us as needed for support. We care about you.
Helpful Links:
Services
The Benedictine College Counseling Center utilizes the Stepped Care Model, in which we assess symptoms and needs, offering the most effective yet least resource intensive treatment to students first; only 'stepping up' to intensive or specialist services as clinically required. We provide the following services:
Individual Counseling
Individual counseling provides the opportunity to gain more insight and new skills while overcoming personal challenges. The counseling process begins with a complete assessment interview and the development of a treatment plan. A brief therapy model is utilized, with most clients seeing a staff member for a total of three to six sessions. Each counseling session is 45 to 50 minutes. If clients have needs beyond the scope of the services offered, staff will provide referral options.
Group Therapy
Four groups per semester are offered to Benedictine College students. The groups meet weekly. The following small groups are offered for the Spring 2020 semester:
Courage - Men's pornography recovery group. Contact Sam Meier, LPC, or Fr. Jay Kythe for further information.
Live Free - Women's pornography recovery group. Contact Jennifer Cavin, LPC, CSAT for further information.
Anxiety Toolbox - This group is open to all and meets Wednesdays at 12:15 p.m. in the Student Health Center. Bring your lunch and learn coping strategies for anxiety.
College Life Hacks: Tools for Resiliency - This group is open to all and meets Mondays at 4:00 p.m. in the Student Health Center. Each week will focus on a different topic regarding how to live your best life as a college student.
Peer Mentoring
Our highly trained CARE student volunteers are able to provide emotional support for students experiencing various challenges in their lives.
Campus Outreach
In order to help foster a campus life that promotes and enhances overall wellness, staff is available to provide presentations on a variety of topics to campus groups, residence halls and classes. If your group has a specific need or request for an educational program, contact the Counseling Center to make arrangements for a group presentation. Examples of the outreach programs available include workshops on study skills enhancement, test anxiety, self-defense, date-rape prevention, stress reduction, substance abuse, family dynamics, suicide risk assessment, etc.
Consultations
The Counseling Center staff is available to provide consultation with students, parents, faculty and staff regarding specific situations and student life concerns. If you have concerns you are encouraged to contact the Counseling Center staff at 913-360-7621. Through consultation, staff will assist you in your efforts to remedy the problem and/or prevent future problems from occurring.
Referrals
If clients have needs beyond the scope of the services offered, staff will provide referral options. For students wanting to access local mental health services,we have arranged student rate options with local counseling centers. Please contact us for additional information.
Counseling Services Staff
Counseling staff members are professionally trained and licensed to practice independently in the State of Kansas.
Grace Mulcahy, MSW, LSCSW
Director of Counseling Services
Jennifer Schmidt, MA, LCPC
Associate Director of Counseling Services
Kerry Marvin, MA, LCP
Licensed Clinical Psychotherapist
Jennifer Cavin, MA, LPC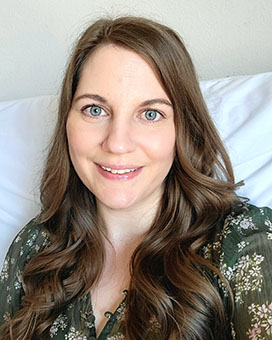 Licensed Professional Counselor
Jennifer Sanger, MA, LPC
Licensed Professional Counselor
The Alcohol/Drug Task Force
The Alcohol/Drug Task Force is a group of students, faculty and staff who organize educational programs on substance use/abuse throughout the school year. Also, this group serves as a campus clearinghouse for educational resources on substances and provide consultation to other interested parties.