Scholarship Ball - Honorees
Kevin '79, G '97 and Colleen McGraw '81 O'Malley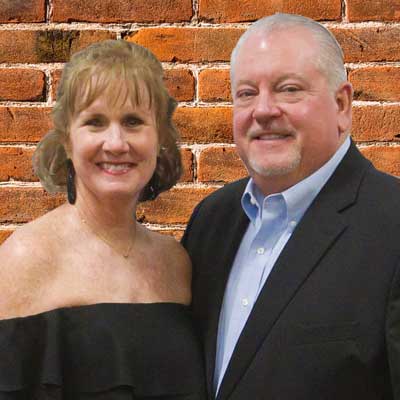 Kevin and Colleen "Cocoa" O'Malley celebrated 28 years of marriage on June 17. They live in Lawrence, Kansas, and have four sons, Mike G'09 (Alissa), Joe '05, John '09, G'10 (Chelsey) and Dan, and a daughter, Murphy '22, G'23. Four of their children attended Benedictine College, three of whom received degrees. Kevin and Cocoa have two grandsons, Owen and William, and a granddaughter, Ada Rose.
Kevin is a 1979 graduate of Benedictine College, and he later earned his Executive Master of Business Administration from Benedictine in 1997. He is the president of O'Malley Beverage in Lawrence, Kansas. Kevin has been in the beer business since 1979, his first seven years working for Anheuser-Busch. In 1985 Kevin along with his father Frank and brother Pat purchased the Anheuser-Busch distributorship in St. Joseph MO. In 2005 they purchased the distributorship in Lawrence KS. Kevin along with his sons built the business into a Gold Ambassador of Excellence Top Performer, winning the AOE National Championship in 2019. O'Malley Beverage continues to be recognized as one of Anheuser-Busch top wholesalers. Kevin proudly serves on the Anheuser-Busch Wholesaler Advisory Panel. He is a current member of the Benedictine College Board of Directors.
Cocoa graduated from Benedictine College in 1981 with an elementary/special education degree and earned her master's degree in Education from Lindenwood University. She taught in the St. Louis Special District and Orchard Farms School District, and later served as a volunteer substitute teacher at St. Francis Parish in St. Joseph, MO and Corpus Christi in Lawrence, KS.
Kevin and Cocoa are members of Corpus Christi Parish in Lawrence, where they have served as co-chairs of the parish capital campaigns. They were long-time co-chairs of the Benedictine College Scholarship Ball, and will be honored with the Cross of the Order of St. Benedict Award at the 52nd Annual Scholarship Ball in 2024. They also volunteer with a wide variety of civic and Church organizations.