BCYO Underground
Underground is a monthly event for High School and College Students held at Benedictine College.
In the First Century, Catholics sought refuge deep in the catacombs to preserve and nourish their faith in times of adversity.  Let us carry the same light of Christ to the challenges of our world today.
Join fellow high-school and college students as we allow Christ's grace to transform the darkness of our hearts through praise, Adoration, Confession, and Mass.  Empower yourself with wisdom from one of today's great Catholic speakers.  Leave ready to bring Christ's love to the world.
All Underground events will be held on our Benedictine College campus in the O'Malley-McAllister Auditorium, which is in the Saint John Paul II Student Center.
1020 North Second Street Atchison, KS 66002
Event Schedule
5:00 p.m. YOUTH PIZZA PARTY WITH KEYNOTE'S SPEAKER
5:30 p.m. DOORS OPEN
6:00 p.m. KEYNOTE SPEAKER
7:00 p.m. CANDLELIT ADORATION//CONFESSION//WORSHIP
8:00 p.m. CANDLELIT VIGIL MASS
2019-2020 Underground Dates
September 14
October 12
November 9
January 18
February 15
March 21
April 18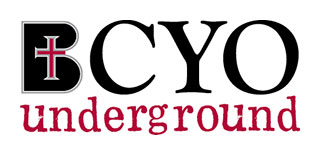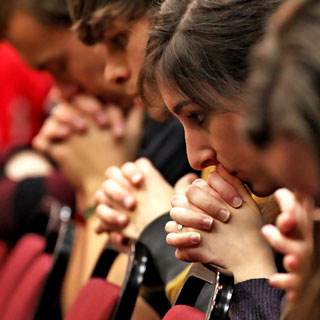 Register at the door or
Please contact Underground for more information.
Phone: 913-360-7406
Email: youthoutreach@benedictine.edu
Use the Media Kit to download additional editable posters, flyers and more.