BCYC Immersion
Theatre

Track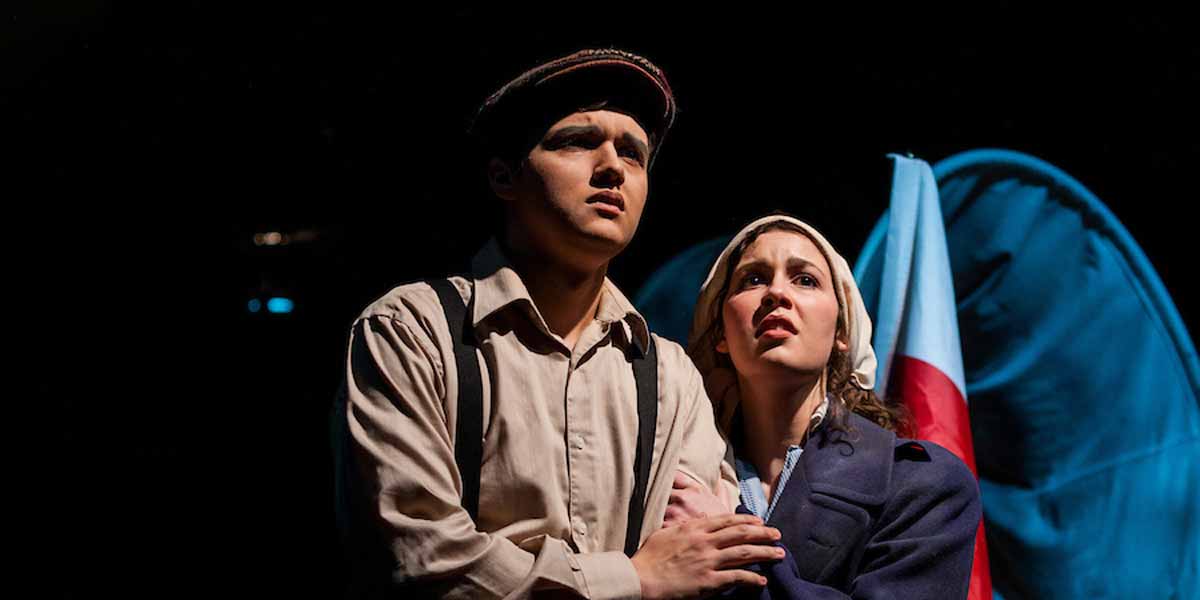 Session 2:

July 9-14, 2023
If you can master Shakespeare's language, and create a living breathing human being out of his characters, you can master just about any role the Theatre throws at you. With that in mind, the BCYC Immersion Theatre program for high school students will combine foundational acting techniques, rehearsal exercises, and creative dramatic play with a crash course in Shakespearean performance. You will learn how to investigate his texts, how to physicalize the action inherent in the text, how to speak his language in a lucid and dynamic manner, and how to literally live Shakespeare. When we play characters, we learn a new language, and become that much more human. At the end of the week, we will present a showcase in which each student will perform a monologue and a scene, but the emphasis of this track lies in the discoveries of the process.
Track Instructor
Nathan Bowman
Assistant Professor of the Theatre Department
Dr. Nathan Bowman is an Assistant Professor in the Department of Theatre and Dance at Benedictine College. Nathan holds a BA in Theatre and Philosophy from Northwest Missouri State University, a MA in Religious Studies, and a PhD in Theatre from the University of Kansas.
Nathan is the co-founder and Producing Artistic Director of Kansas City Public Theatre, which was recently honored by the State of Missouri "2022 Arts Organization of the Year." His recent directing credits include Dr. Faustus, Oedipus the King, the new work Mirrors, featured in The Pitch "Best of KC 2020 (KCPublic), "Tartuffenthrope," featured in The Pitch "Best of KC 2021" (KCMoliere), and The Trojan Women (Benedictine College). Prior to founding KCPublic, Nathan worked professionally in Kansas City area theatres including eight seasons at Kansas City Repertory Theatre where he collaborated on both technical and artistic teams with Broadway and Tony Award winning artists from across the country. Additionally, Nathan worked for several seasons at the Heart of America Shakespeare Festival. He has trained at The Second City in Chicago and since 2016 has trained with the New York based SITI Company in the Suzuki-Viewpoints method of acting. Nathan is the Co-Chair of the Playwriting Symposium at Mid-America Theatre Conference where he also serves as a member of the land acknowledgment and anti-racism committees. He has presented work nationally and abroad at the Association for Theatre in Higher Education, Mid-America Humanities Conference, Conference on Contemporary Religion in Quebec, the Athens Institute of Education and Research in Greece. His work has appeared in such journals as Etudes, The New England Theatre Journal, and the Journal of Dramatic Theory and Criticism. With his professional and academic focus being Greek tragedy, he has acted and directed in Greece on several occasions at the Ancient Theatre of Oiniades. This summer, Nathan led a group of Benedictine College theatre students on a study abroad trip to Greece to perform his translation of the play Hippolytus at the Ancient Theatre of Messene. Along with the State of Missouri, Nathan's theatre and directing work has been awarded recognition from Charlotte Street Foundation, the Kennedy Center American College Theatre Festival, Pitch Magazine, and the New Theatre Guild.