BCYC Immersion
Education

Track
Session 1:

June 16-21, 2024
The BCYC Immersion education program for high school students will examine the role of the professional teacher and professional preparation for teaching in the context of the liberal arts. A variety of issues and trends in the field of education will be discussed.
Professional preparation for the education of our children is the primary role of Benedictine College's School of Education. Students in our undergraduate programs are prepared to assume the role of teacher in a wide range of environments from public and private institutions, home school cooperatives, classical academies, and as the first teacher of their own children.
"[…] education is the main instrument of culture and in the end the two words have similar roots --, man has to be educated in order to become more himself, to be realized, for man does not realize himself unless by means of an encounter with something else."— Luigi Giussani
Track Instructor
Dr. Christi Adams
Associate Professor and Chair of Education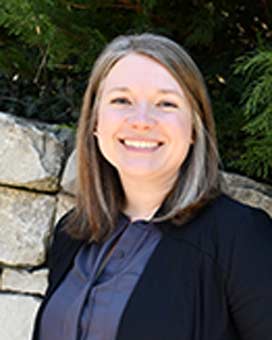 Dr. Adams earned her undergraduate degree in Elementary Education from Benedictine College in 2004. She earned a master's degree in Curriculum & Instruction from Emporia State University in 2006 and a doctoral degree in Educational Leadership and Policy Studies from the University of Kansas in 2014. Dr. Adams worked for ten years in the Leavenworth, Kansas school district as a first-grade teacher, K-8 virtual education teacher, and virtual education administrator. She lives with her husband (a fellow Raven) and four children in Atchison. In her spare time, Dr. Adams enjoys family time, reading, cooking, coffee, and porch-sitting.