Gary Rittermeyer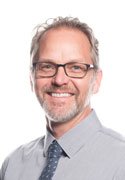 Position Title: Adjunct Instructor
Department: Art
Office: Bishop Fink Hall
Phone: n/a
Contact Gary Rittermeyer
---
Gary Rittermeyer was born and raised in Greater Kansas City. After graduating from Liberty Senior High School, he joined the United States Navy. He was stationed in Bangor, Washington, and served aboard the USS Alabama (SSBN 731), an Ohio class nuclear-powered ballistic missile submarine. He spent the second half of his enlistment as a Hospital Corpsman in Charleston, South Carolina.
Following military service, Gary graduated Magna Cum Laude in 2002 from the University of Central Missouri with a Bachelor of Science (Broadcasting & Film major and Photography minor). After college, he worked as a Production Assistant at KSHB - TV 41 in Kansas City and became a wedding photographer.
Gary is a published photographer whose work has been exhibited in Southern California and the Midwest. He has taught traditional film and digital photography courses since earning a Master of Fine Arts degree in 2013 from Brooks Institute in Santa Barbara, California. Gary is a member of the Society for Photographic Education, Kansas City Society of Contemporary Photographers, and a former member of the American Society of Media Photographers. From 2015 to 2020, he was a part-time video camera operator for the Kansas City Royals.