Sue Leo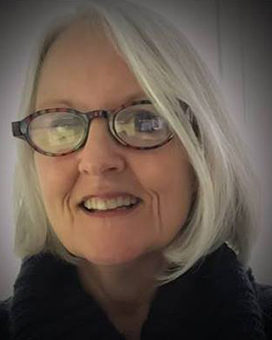 Position Title: Assistant Professor
Department: Art
Office: Bishop Fink Hall 404
Phone: 913.360.7490
Contact Sue Leo
---
Sue is excited to bring her experience to Benedictine College. She is a graphic design communications professional and educator. Having a successful design career foundation spanning more than twenty-five years, she's has been graced with varied roles as designer, marketing director, and business entrepreneur running her own design firm. Because of her experience, she brings a unique and comprehensive practical perspective to teaching graphic design. Sue has received local and national awards in graphic design, illustration, and packaging design.
Sue has worked as a design professional in Fortune 50 companies, for advertising agencies, and for fifteen years in her own successful design firm. She has developed a wide body of work for her diverse clients—from brand identity work to packaging design, print, advertising design, web development, social media, interactive, wayfinding, infographics, and multi-media design. She has provided design services for a variety of business sectors including but not limited to non-profits, manufacturing, finance, banking, service, food, scientific, retail, high-tech, Christian and educational markets.
Inspired to give back to the profession, she pursued her terminal degree in graphic design to teach the next generation of emerging designers at the college level. She has been teaching both graduate and undergraduate courses in graphic design for more than ten years since earning her Masters degree in 2010. She also has done private consultation and tutoring in Adobe and Microsoft software applications.
Sue brings a career of practical experience, expertise, love of design, her contagious enthusiasm, and the gift of joy to her teaching.
CLASSES
ART 1010: 2D Design Foundations
ART 2300: Graphic Design 1
ART 3301: Graphic Design 2 ART 3302: Graphic Design 3
ART 4300: Graphic Design 4
ART 3310: Typography
ART 3770: Intro to Animation
ART 4310: Design Thinking & Practice
ART 4950: Senior Project & Portfolio
RESEARCH/STUDIO INTERESTS
Although the body of work of a graphic designer is commercial in nature, Sue has enjoyed exploring more personal inspired work that reflects her faith arising from the opportunity to participate in faculty exhibitions. Sue especially loves to work with "Typography as Image" where words form the image and letterforms become the elements in the design.
Inspired to immerse her digital illustration work into the writing of religious icons, she recently has been working to create hand-done digital icons that print either on metal or on canvas. She also enjoys writing hand-painted icons using egg tempera and/or acrylic on board or canvas. She plans to return to an earlier art endeavor of working in stained glass and has done several commissions in the past. Sue is delighted for the opportunities teaching has provided to devote design time to more personal artistic pursuits rather than corporate work exclusively. Sue also has worked in the past creating 3D prints and has sold her designs in silver and stainless. She continues to serve commercial design needs with marketing campaigns, direct mail, and other special projects that arise from time-to-time.
Awards/Exhibitions/Commissions
Faculty Exhibition, Benedictine College
Mission Trip to Present Stations of the Cross Artwork, Barranquilla, Columbia
Chili Art Club Annual Art Show, Chili, New York: Judge
Roberts Wesleyan College Faculty Art Shows
Artech Competition: 1st Place Interactive Design
Food Service Industry: Best New Snack Packaging Design
Wow Factor: National Food Packaging Award: Container Design
DEGREES
M.F.A. in Computer Graphics Design, Rochester Institute of Technology (RIT), Rochester, NY
B.F.A. in Environmental Design, Rochester Institute of Technology (RIT), Rochester, NY