Marching Band:
The Raven Regiment
Not just a Marching Band, it's a family.
At Benedictine College, whether you are playing at the National Championship football game, pumping up a crowd in Pep Band, or marching in the Homecoming Parade, you'll feel completely at home.
We invite you to schedule a personal visit and audition to experience firsthand our dynamic community, thriving faith life, and rigorous commitment to scholarship you'll find at Benedictine College.
Scholarships available for majors and non-majors.
FAQs
The marching band is a family, so it takes time, but it is well worth it. We practice on Tuesday and Thursday evenings from 4:00-6:00 p.m., then on Fridays we have an additional practice and sectionals to prepare for Saturday games.
Attitude and work ethic are more important in life and in music than when you began training. We have students who come from the best high schools in the country and others where band was not offered. If you are willing to work we can help you succeed.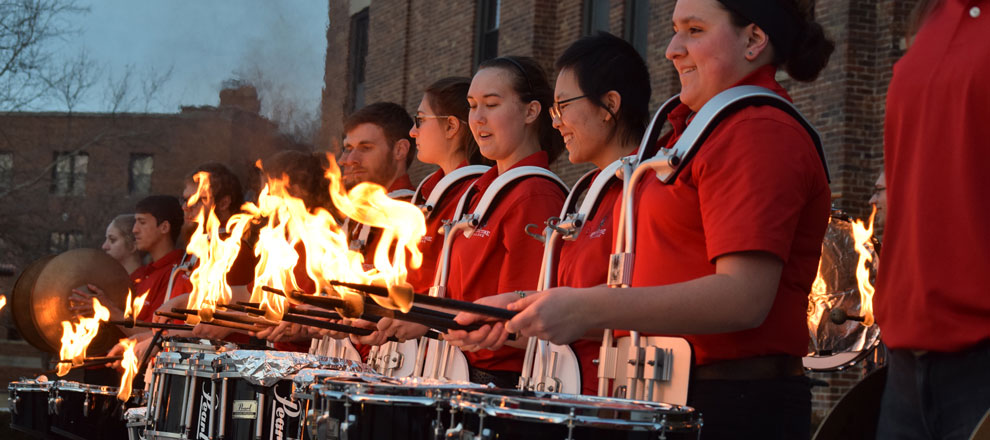 You bet.
And we do more! Wait till you see what the band does.
Yes. Marching band students will arrive on campus around the same time as the athletes (about a week or so before classes start) and will work with the orientation to ensure everyone can participate.