Government Resources
This library is a congressionally designated depository for U.S. Government documents.  Public access to the Government documents collection is guaranteed by public law.  (Title 44 United States Code)  The Benedictine College Library is one of seventeen Congressionally designated selective Federal Depository Libraries in the State of Kansas.  The Kansas regional depository is at the University of Kansas Anschutz Library.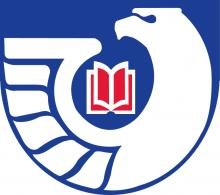 Although our print Government Documents Collection will be unavailable during new library construction, our temporary library facility is now open.  Print government documents may be requested through interlibrary loan, and many government documents are freely available electronically through our online catalog, the Catalog of Government Publications, govinfo, and other resources below.  For additional assistance finding government information, direct questions to Ask a Librarian.
The documents collection includes current and historical resources for a broad range of subject areas, including the arts, business, education, health, military science, science, and technology.   
KEY RESOURCES FOR IDENTIFYING & ACCESSING DOCUMENTS  
SEARCH ENGINES & REPOSITORIES
LAW & REGULATIONS
FIND BY SUBJECT
ARCHITECTURE

ARTS

LOCAL AND REGIONAL

BUSINESS AND ECONOMICS

SCIENCES AND HEALTH

CHILDREN

EDUCATION

SOCIAL SCIENCES

HUMANITIES