Great Books - Program Directors
Dr. Susan Traffas and Dr. Edward Mulholland are co-directors of Great Books at Benedictine College. Beyond teaching in the "Man and the World" Great Books sequence and in other departments, such as Political Science and World and Classical Languages and Cultures, the co-directors' task is to mentor Great Books students and to tailor programs of study that satisfy both the students' desired major and their interest in Great Books.
Susan Orr Traffas
Susan Orr Traffas came to Benedictine College in 2008 after a decades long career in public policy. With a BA in Politics from University of Dallas, Ph.D. from Claremont Graduate School. She is the author of Jerusalem and Athens: Reason and Revelation in the Works of Leo Strauss, and of numerous articles and chapters on political philosophy, child and family policy and the role of women in society. She sits on the editorial board of Interpretation: A Journal of Political Philosophy, and is currently serving on the board of Fellowship of Catholic Scholars.
Dr. Edward Mulholland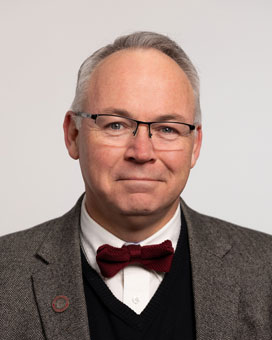 Dr. Edward Mulholland is Associate Professor of Classical and Modern Languages at Benedictine College in Atchison, Kansas. He holds a Doctorate in Philosophy from Rome's Pontifical Gregorian University, and an MA in Classics from the University of London. He has been involved in Catholic education via seminary, college and high school teaching for 25 years. He has taught in Italy, Spain, Mexico and the United States
.