Benedictine College Announces Full-Tuition Scholarships for Minorities and First-Generation Students
Benedictine College in Atchison, Kan., has established six (6) new full-tuition scholarships designed to close equity gaps for historically marginalized student populations. Known as the Freedom Fellows, the program is targeted for students of color, first generation college students, and/or students from economically under-resourced families or communities. The program will allow students to develop skills revolving around selflessness, community relations, self-agency, the importance of education, practical decision making, and choosing love over hate.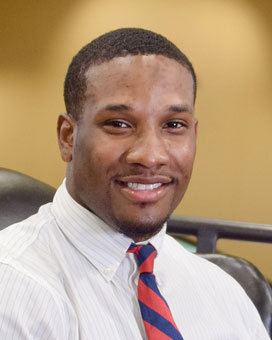 "The Freedom Fellows program draws inspiration from the Reverend Dr. Martin Luther King Jr., an accomplished religious leader, scholar and activist who exemplified the utmost qualities of leadership," said Tyler Shephard, Benedictine College's Director of Student Support and Engagement and Director of the new Freedom Fellows program.
According to Shephard, eligibility requirements include a minimum 3.0 high school GPA, notable community service, and involvement in high school activities and leadership roles. Students who do not meet the academic requirements but have shown tremendous leadership qualities and a strong community service resume may be considered for acceptance into the program.
Benedictine will accept six (6) fellows each year. The application deadline is January 15 for acceptance the following fall. Applications are available online at https://apply.benedictine.edu/register/freedomfellowsapplication
The mission of the Freedom Fellows at Benedictine College is to prepare students to create a more humane and just world for the equal dignity of persons through reflecting the high standards of faith, leadership, and notable community service exemplified by the Reverend Dr. Martin Luther King, Jr.
The program includes:
Summer Internship: Students will have the opportunity to participate in the King's Scholar Program (Partnership in Boston)
Summer Program: Fellows will stay for 3-4 weeks in the summer and mentor/tutor Atchison public school students; teaching English, Math, socioemotional skills, and problem-solving skills.
Distinguished Speakers: Fellows will meet and have personal interactions with guest speakers who exhibit exceptional leadership skills in their fields.
Mentoring/Coaching: Every Freedom Fellow will be assigned an upperclassman or alumni mentor to discuss college and workplace navigation.
Campus Involvement: Fellows are expected to join a campus club or take on a leadership role on campus.
Workshops: Fellows will learn study habits, how to network, time management, and presentation skills. Fellows will take a deeper look into the concept of humanity and love through the philosophy of MLK and the Black Church.
Required Courses: Fellows will be required to take these courses: Leadership, African American History, and Legacy of MLK.
For questions or more information, go to the Benedictine College website at https://www.benedictine.edu/academics/programs-distinction/freedom/index or contact Tyler Shephard at tshephard@benedictine.edu.
Founded in 1858, Benedictine College is a Catholic, Benedictine, residential, liberal arts college located on the bluffs above the Missouri River in Atchison, Kansas. The school is proud to have been named one of America's Best Colleges by U.S. News & World Report, the best private college in Kansas by The Wall Street Journal, and one of the top Catholic colleges in the nation by First Things magazine and the Newman Guide. It prides itself on outstanding academics, extraordinary faith life, strong athletic programs, and an exceptional sense of community and belonging. It has a mission to educate men and women within a community of faith and scholarship.