BCYC Immersion


Art Track
"Drawing is not what one sees but what one can make others see."— Edgar Degas
"Drawing is the artist's most direct and spontaneous expression, a species of writing: it reveals, better than does painting, his true personality."— Edgar Degas
Drawing is a fundamental skill for artists. It is the way we begin to interpret the world through mark and value. It is the preparation, the thinking, the imagining, the finding, and the solving. But drawing is also more than this. It is a way to record, to clarify what we experience and see, a way to relate, and also a way to express. The product can be sketched or refined in its final execution. For this track, the focus will be on drawing as a foundation through observation and multi-media exploration. Students will be introduced to techniques and dialogue to expand their understanding of the broader meaning of drawing. Drawing as the beginning and the constant in art will be explored through historical references and study examples.  Students will strengthen their drawing skills, explore idea development, and delve into personal expression. Group critiques and individual evaluation of student work are components of the workshop.
Cost of attendance: $625.00
This cost includes the $100 supply fee.
Track Instructor
Jay Wallace, Assistant Professor of Art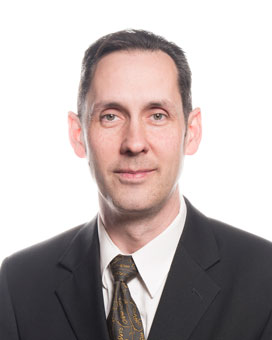 Jay Wallace was born in Provo, Utah in 1973 and raised on a small apple and cherry orchard in Orem, Utah. Wallace visited many historical sites during his formative years, which helped him grow a love for history. Jay undertook architecture and drafting courses and frequently incorporates architectural elements in his work.
Jay work as designer in the commercial printing industry for 15 years before turning to the fine art of Printmaking. In 2010 Jay received a BFA in Design and Illustration with a Printmaking emphasis at Utah Valley University. He was offered a graduate teaching assistantship at the University of South Dakota, and received his MFA in Printmaking in 2013. Jay served multiple years as an assistant for the nationally recognized Frogman's printmaking workshops, and his work has been published in several print and online publications. He has also been a Graphic Design and Printmaking instructor at Utah Valley University and Provo College He has also enjoyed working with museum fossil restoration and mounting at a Paleontology lab in Utah. Jay currently resides in Atchison, Kansas with his wife and four of his six children.