Architecture Track
"No building of the ancients that attracted praise, whatever it might be, but I immediately examined it carefully, to see what I could learn from it. Therefore I never stopped exploring, considering, and measuring everything, and comparing the information through line drawings, until I had grasped and understood fully what each had to contribute in terms of ingenuity or skill."— Alberti, On the Art of Building
Architecture is described as the "Art of Building". So, why are only some buildings called 'architecture'? We will look at the history of architecture as an artform under the premise that ideas have consequences even unto the built environment. Great architecture begins with a wonder-filled idea, finds nourishment in the liberal arts, and begins to assume form through a process of drawing—a process distinct to the profession and one that we will explore. From the drafting boards architecture achieves fulfillment in the 'clothing' of materials and artistic finishes. We will look at the myriad ways in which architects dress buildings. Historically the classical canons of Decorum, Propriety, and Beauty guided the process of designing and clothing buildings. For example, our 'fly-over' of two thousand years of architecture will introduce us to some of the paradigmatic buildings of Western civilization as well as the foundational texts of Vitruvius, Alberti, Palladio, and Thomas Jefferson. Jefferson viewed architecture as uniquely capable of manifesting the core principles of the republic. The influence of his writing and buildings lingers in our towns and cities. The process of uncovering some of those principles will provide some essential clues for grappling with the status of the architectural profession today.
Cost of attendance: $625.00
* This includes the $100 supplies fee
Track Instructor
John Haigh, Assistant Professor of Architecture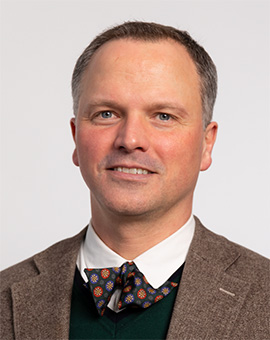 Mr. Haigh received his M.Arch. from the University of Notre Dame in 2004 and worked at the side of renowned sacred architect Thomas Gordon Smith for nearly a decade. Mr Haigh transitioned from professional practice to academia when Benedictine College introduced the new architecture major three years ago.